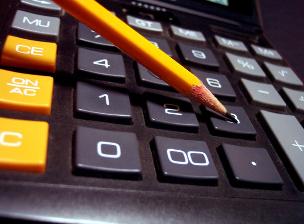 — Largest One-Month Employment Increase in Nearly Five Years
— Nonfarm payroll employment rose by 7,600
— Government added 20,100 jobs in October
By Oregon Employment Department
Oregon's seasonally adjusted unemployment rate was 10.5 percent in October, unchanged from the revised figure of 10.5 percent in September. The rate has been between 10.5 and 10.7 percent for the most recent 12 months. Oregon's unemployment rate was 10.9 percent in October 2009. In October, 196,237 Oregonians were unemployed. This was only the third month since January 2009 when fewer than 200,000 Oregonians were unemployed.
In October, Oregon's seasonally adjusted nonfarm payroll employment rose by 7,600, following a loss of 400 (as revised) in September. The October gain was the state's largest one-month increase since December 2005, when 8,700 jobs were added.
Private-sector employment has added jobs on a seasonally adjusted basis in four of the past five months. Since its recent low point of 1,290,300 in March, private payroll employment has gained 11,800 jobs, or 0.9 percent.
During recent months, several major industries have shown an upward trend in payroll employment. Since reaching a low point in December 2009, professional and business services has added 5,000 jobs on a seasonally adjusted basis. This is growth of 2.9 percent even though the industry lost 1,000 jobs in October.
Leisure and hospitality also recorded its low point in December 2009. It has grown by 3,700 jobs since then, equal to growth of 2.3 percent. Growth in this industry in recent months has been a seesaw pattern, as evidenced by the 1,100-job decline in October.
Two industries that reached their low point in the spring have rebounded strongly in recent months: since April, information added 2,300 jobs, or 6.9 percent. This industry includes publishing, motion pictures, broadcasting and telecommunications. Since June, other services has grown by 3,000 jobs, or 5.3 percent. This industry includes firms providing repair and maintenance, personal and laundry services, and membership associations and organizations.
Many of the other major industries have shown little overall growth or decline between October 2009 and October 2010, with the following showing a change of less than one percent in seasonally adjusted employment over that period: trade, transportation, and utilities; educational and health services; and government.
The two major industries not previously discussed are manufacturing and construction. Over the past 14 months, manufacturing has been relatively steady at slightly above 160,000 jobs on a seasonally adjusted basis. Employment was close to 163,000 in late 2009, but has since dropped down to a low of 160,800 in October, its lowest level in more than 20 years.
Government added 20,100 jobs in October, when a typical gain for the month would be only 16,600. State education added 6,900 jobs, reaching a total of 31,500 for the first full-employment month of the new school year. State education is up 1,500 since October 2009 as record enrollment levels at most state universities have increased the demand for staff. Local government education also posted a large employment jump in October. Many local schools and community colleges reported unusually large employment increases for the month. Local education added 14,800 jobs in October. Despite the large over-the-month gain, budget cuts at many local school districts have left this industry 1,100 jobs below its October 2009 figure.