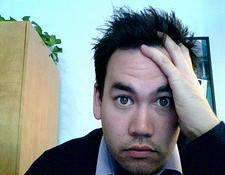 More than One-Third of Workers Wish They Had Majored in Something Different in College, Finds New CareerBuilder Survey
By Career Builders
CHICAGO, October 13, 2010 – A tight job market may have some workers pondering their educational paths and heading back to the classroom. According to a new CareerBuilder survey, 36 percent of workers with college degrees said they wish they had chosen a different major in college. More than one-in-four (26 percent) said the market for jobs in their chosen field worsened from the time they entered college and when they graduated. This survey was conducted among more than 2,000 workers with college degrees between August 17 and September 2, 2010.
While more than half (56 percent) of all workers with college degrees reported they found a job in their desired career path within one year of graduation, others' pursuits still haven't come to fruition. Nearly one-in-five (19 percent) of all workers with a college degree still have not found a job in their desired field.
More than one-in-four workers (27 percent) who graduated from college ten years ago or longer reported they still haven't found a job related to their college major. Twenty-one percent said it took them three years or longer to find an opportunity in their desired career path while one-in-ten (12 percent) said it took five years or longer.
"The job market has been challenging for all workers, regardless of degree level, and has prompted many to think about learning skills for high demand and emerging jobs," said Rosemary Haefner, vice president of human resources at CareerBuilder. "Many employers, particular in areas such as healthcare, engineering, IT and communications have open positions and can't find skilled candidates to fill them. College students and workers considering going back to school should take note of areas with growth opportunities and more abundant hiring."
Building new skill sets is a priority for more than one-in-ten (13 percent) workers who said they have plans to go back to school this year to make themselves more marketable.
Haefner offers the following tips for workers who want to pursue more education:
Talk to HR – If you're currently employed, many organizations offer some type of learning program. Whether it's classes taught on-site at your company, courses and seminars across the country or reimbursement for graduate school programs, your HR department can help you decide what is the best fit for your goals.
Leverage the Web – Sometimes, you don't even have to leave your home to hone your skills. Many sites offer a wide variety of learning opportunities, such as CBInstitute.com, or consider applying to an online university.
Take advantage of local resources – Many local libraries and community centers offer classes in everything from basic Internet skills to foreign languages. Ask around your community to see what opportunities exist.