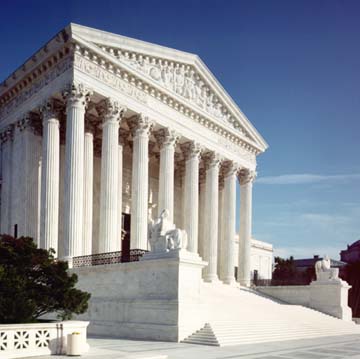 U.S. Chamber Urges Supreme Court to Review Largest Employment Class Action in History
— Unless the High Court Steps In, the West Coast will Become Haven for Bet-the-Business Class Actions, Chamber Argues
By US Chamber of Commerce,
WASHINGTON, D.C.—The U.S. Chamber of Commerce today filed an amicus brief urging the Supreme Court to review the Ninth Circuit's erroneous decision to certify the largest employment class action in history. The case is Wal-Mart Stores, Inc. v. Dukes.
"This is the most important class action case facing the Court in over a decade," said Robin Conrad, executive vice president of the National Chamber Litigation Center, the Chamber's public policy law firm. "The Ninth Circuit radically lowered the standards for certifying blockbuster class actions. Unless the Court steps in to undo the mess created by the Ninth Circuit, the West Coast will become a haven for bet-the-business class actions."
In the case, the plaintiffs are seeking to certify a class of 1.5 million current and former Wal-Mart employees alleging gender bias in pay and promotions. In order to avoid more rigorous class certification standards, the plaintiffs sought class action status under Federal Rule of Civil Procedure Rule 23(b)(2), which prescribes the rules for class actions seeking injunctive relief rather than money damages. However, the plaintiffs in the case are seeking billions of dollars in damages in addition to their request for injunctive relief. In a contentious 6-5 ruling earlier this year, a narrowly divided Ninth Circuit adopted a loose approach to class certification that effectively barred Wal-Mart from presenting individualized evidence to prove it had complied with the law. The Chamber's brief asks the Supreme Court to review that ruling and clarify when a class may be certified under Rule 23(b)(2). This is the Chamber's sixth amicus brief in the case since a federal district judge in 2004 first allowed the lawsuit to proceed as a class action.
"The billion-dollar question in the case is, do defendants have a right to present all the available evidence in their defense regardless of whether a case is brought under the guise of a class action," said Conrad. "The Ninth Circuit has opened the door to nothing less than court-sanctioned shakedowns. By denying businesses their fundamental right to defend themselves in court, the Ninth Circuit leaves them with a harsh choice: either settle meritless lawsuits, or potentially face financial ruin."