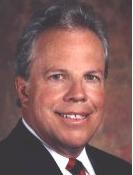 New Interest Rate Forecast: Staying Low through 2011
By Bill Conerly,
Conerly Consulting, Businomics,
I now forecast that interest rates will continue to be at their current low levels through the end of 2011.
The economy has substantial slack.  The level of our GDP is still 1.1 percentage point beneath our pre-recession peak level of output.  In the nine quarters since the peak, we should have had about seven percentage points of growth due to normal population and productivity gains.  So we are roughly eight percentage points below our potential.  Some estimate the gap at only six percentage points, but it's still significant.
Even the most optimistic economists in the Wall Street Journal survey expect only 4.4 percent GDP growth this year, and 4.7 percent in 2011.  If the optimists are right, we'll still be three to five percentage points beneath our potential.  Unemployment will not be much below seven percent.  And if, instead, the pessimists are right, then things will be even worse.
Although I am asked about inflation regularly, there is no evidence that financial markets expect an acceleration of inflation.  The spread between regular treasury bonds and inflation-protected bonds (TIPS) is less than two percentage points, about equal to today's inflation rate.  Economists are generally predicting that inflation will remain muted.
In this extended period of a slack economy, I do not believe the Federal Reserve will raise interest rates, nor do I believe that market forces will significantly increase bond interest rates.