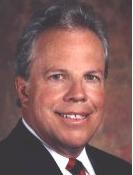 By Bill Conerly,
Conerly Consulting, Businomics,
The NewsHour with Jim Lehrer asked for some comments on this morning's employment report.  Here's what I gave them; you can read other comments on the NewsHour website:
The economy is on the mend.  We have a long way to go before employment is back to normal, but the evidence shows progress.  The production-based indicators, such as gross domestic product and industrial production have clearly bounced back.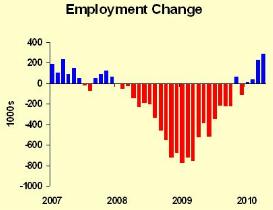 We're probably just one quarter away from reaching our old peak level of real GDP.  The employment-based indicators have been slower to rebound, but now show gains.  Total non-farm employment (the standard measure) has grown in each of the last four months, with strong gains the last two months.  Although Census workers inflated the increases, even without them the gains are substantial.
Manufacturing, an important bellwether, has added workers in the last four months.  Temporary help agency employment has also expanded, which is often a leading indicator for the entire economy.
The rise of the unemployment rate is even a positive sign.  The number of employed people rose, but the number of people looking for work increased even more.  To be counted toward the unemployment rate, a jobless person must have been looking for work in the past four weeks.  Otherwise, that jobless person is considered "not in the labor force."  The increase in the number of people looking for work is a sign that the jobless are less discouraged about job prospects than they had been a few months ago.