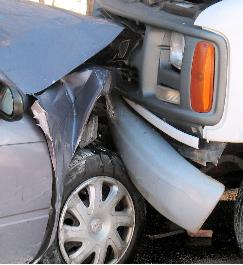 PNW Auto ordered to pay the maximum fine under Oregon's Unlawful Trade Practices Act
By Oregon Attorney General,
Attorney General John Kroger today announced that a judge has ordered a Tigard auto dealership to pay $650,000 in fines for deceiving consumers about the damage history of vehicles for sale.  "This sends an important message that there is a steep penalty for violating consumer protection laws in Oregon," said Attorney General Kroger.   The case involved Matt and Anousone Marlin. Matt Marlin lost his dealership license to operate Marlin Motorworks after admitting that he forged title documents in order to deceive consumers about the damage history of "totaled" vehicles.   In the weeks following the effective date of the suspension, Marlin created PNW Auto, LLC, in the name of his wife, Anousone.  The misconduct continued under the new dealership, with clear violations of Internet advertising rules on motorcycle sales. Some of the motorcycles advertised on Craig's List as "never crashed" were actually "totaled."
Although insurance companies that "totaled" the vehicles documented several thousand dollars in damaged parts, PNW routinely put only a few hundred dollars into repairs, leaving wheel, frame and handlebar damages unrepaired. Two motorcycles sold by PNW to unsuspecting consumers had "Non-Repairable Titles," which means they cannot be licensed in Oregon.
A Marion County judge last week ordered the Marlins to pay $650,000 — the maximum penalty of $25,000 per violation under the Unlawful Trade Practices Act – plus attorney fees and costs.
Senior Assistant Attorney General Greg Smith handled the case for the Oregon Department of Justice. The Driver and Motor Vehicle Services helped investigate the case.
Attorney General John Kroger leads the Oregon Department of Justice. The Department's mission is to fight crime and fraud, protect the environment, improve child welfare, promote a positive business climate, and defend the rights of all Oregonians.