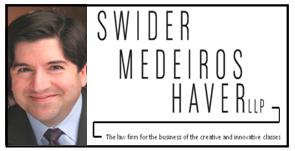 Accidental Entrepreneurs: While Business Licenses Increase, State Decreases Portland's Entrepreneurship Training
By Martin Medeiros,
Partner, Swider Medeiros Haver LLP
In addition to increased middle market merger and acquisition activity, caused most likely by value or strategic acquisitions, business entity formations are up.  This shallow increase in transaction and formation volume may initially seem odd in a deep recession.  But it may be the logical result of a conscientious move of individuals and small businesses to attain basic legal protections.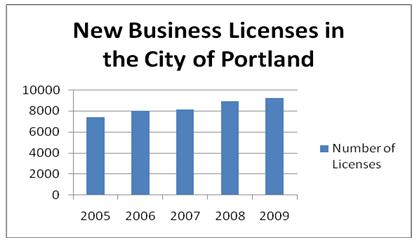 With high unemployment, dry capital markets and ninety-four percent of businesses in Portland being "small"(having less that 50 employees), it seem logical that these new businesses are small businesses, and most likely, persons looking for economic opportunity through entrepreneurship.  The majority of these may be "accidental entrepreneurs," who have relied on a job with an employer and who lost their job in the recession and are forced to take matters into their own hand.  The second group may be employed but who are diversifying their income portfolio and forming a corporation or limited liability company.  More personal resources are placed into various asset classes, initially most likely intellectual property (patent –a new useful invention, trademark-a source identifier, copyright – such written or recorded content; and trade secrets-valuable secrets like a customer list), as land and capital equipment transactions seem to be increasing sporadically.
With these new entrepreneurs coming on line, it training these new entrants seems to be needed now more than ever, teach employers to decrease unemployment.  However, the  entrepreneurship training in Oregon,  via the Oregon "Small Business Development Centers" or SBDCs has been cut by 70% in Portland, the largest group of small businesses at around 49,000 active licenses.  These funds have been allocated to other SBDCs throughout the state.  Conversely, "workforce training" is at the top of many fiscal budget priorities.