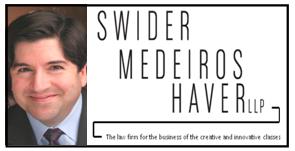 By Martin Medeiros
Partner, Swider Medeiros Haver LLP
The State of Oregon needs new direction in its leadership to reverse the downward trend in income statistics that began in 1980, the last year Oregon's per capita was equal to or above the national average.  Not only is Oregon's trend towards poverty evident—the pace seems to be accelerating, especially in the last seven years.  Compared with the national average, the state is poor, and getting poorer.  A focus by policymakers on some possible causes: structurally high unemployment, poor capital formation, spikes in bankruptcies (especially small businesses) and business flight; appears to be required.  Oregon needs leadership that is skilled in accumulating economic resources.  Otherwise, the "livability" will be compromised; things such as infrastructure, environmental remediation, higher education and the social programs will, by necessity, be unfunded.



Some of our new candidates are experienced in economics and business; they are the "most valuable players" for our state right now.  Oregonians should encourage these people to stay in the race and elect them, and support them.  We need to follow the lead of other states that value economics and private sector experience.  One cannot deny the economic engine St. Paul has become, which boasts 18 Fortune 500 companies and is "America's Safest" city according to Forbes magazine.  A common element that many of the political leaders in that state share is that they come from a business or business law background.  Many were entrepreneurs and have had the discipline of making a payroll.
– Data Source U.S. Bureau of Economic Analysis.
– Martin Medeiros is a Partner at Swider Medeiros Haver LLP, the law firm for business of the creative and innovative classes.