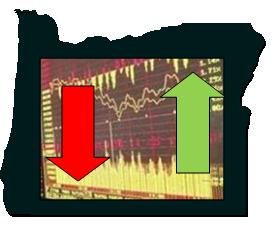 By Nick Beleiciks, Senior Analyst
Oregon Employment Department
There were 18,242 job openings in Oregon this spring, according to the results of the 2009 Oregon Job Vacancy Survey. That was significantly fewer than the 47,888 job vacancies employers reported last spring. Despite the weaker economy, employers reported a tough time filling certain occupations, and one in ten vacancies went unfilled for at least two months.
The survey, conducted in late May and early June, provided information regarding the number of job vacancies, their required education level or licenses, and starting wages being offered in Oregon. Employers also provided insights into how long openings went unfilled and whether the vacancies were for newly created positions. Some of the key findings are:

– Vacancies existed across a wide span of nearly 400 different occupations, and only 5 percent were for newly created positions, suggesting that most openings were created through turnover.
Registered nurses were in the most demand, with 1,004 vacancies statewide, followed by retail salespersons (556) and nursing aides (483).
– The health care and social assistance industry had the most vacancies with 5,744, followed by accommodation and food services (2,535), educational services (1,554) and retail trade (1,506).
– There were at least 3,562 vacancies for positions that offered starting wages of more than $15 an hour. The majority of these openings required education beyond high school and nearly all required previous experience.
The full statewide report and regional reports are available on-line at www.QualityInfo.org.