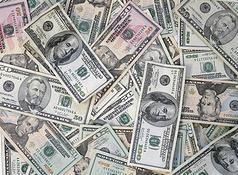 New 'Buy Oregon Bonds' sales will create jobs and finance vital energy, courtroom and state hospital projects
By Oregon State Treasurer,
SALEM – State Treasurer Ben Westlund today announced two upcoming "Buy Oregon Bonds" sales that will create jobs and finance important projects, while also allowing the public to earn solid investment returns. The two sales will be the latest in a campaign launched this year that offers the public the first shot to "Buy Oregon Bonds" during a presale order phase. Attracted by Oregon's solid credit rating and a desire to help the state and themselves, retail buyers placed orders in record amounts for the State's first bond sales of 2009.

Projects that will be financed with the new public debt include the next phase of construction for the Oregon State Hospital in Salem, technology upgrades known as "eCourts" at courthouses, and energy-related projects including retrofits at schools and university campuses.
"Oregonians need jobs, and these projects will put Oregonians to work while also making smart investments in our future," Treasurer Westlund said. "Also, Oregon Bonds do more than just help improve public facilities. They also help families improve their own futures because Oregon Bonds are a secure investment and earn solid returns."
Energy efficiency retrofitting is one of the most cost-effective investments in conservation, Westlund said.
"Green projects are the right priority for Oregon and they are coming at the right time," said Joe Esmonde, a business representative at the International Brotherhood of Electrical Workers (IBEW) Local 48 in Portland. "Retrofitting will help not just our trade, but skilled workers from all construction trades."
The bond proceeds also will help Oregon courts save money and be more efficient.
"Oregon state courts handle 50 million pieces of paper a year," said Paul J. De Muniz, Chief Justice of the Oregon Supreme Court. "Implementing Oregon eCourt means courts eventually will receive, process, and store that information electronically.  That will save resources, increase the efficiency of judicial proceedings, and help ensure that judges have complete and timely information with which to make decisions."
"Oregon eCourt will facilitate the prompt and safe resolution of civil disputes, improve public safety and the quality of life in our communities, and improve the lives of children and families in crisis," DeMuniz said.
The new public borrowing remains within the state's prudent debt ceiling, which is established by the State Debt Capacity Advisory Commission. The prudent use of debt is a key factor in protecting the state's credit rating, along with maintaining a balanced budget and financing public programs with recurring sources of revenue. The commission is chaired by Treasurer Westlund and considers long-term projections for general fund revenue and the Oregon Lottery.
The next bond sale will occur in the week of Sept. 28 and is made up of two parts: a $97.9 million 2009 Series C Certificate of Participation offering, which includes the State Hospital and eCourt projects; and a $117 million 2009 Series D component, which will refinance existing public bonds to save interest costs. The subsequent offering, scheduled for the week of Oct. 12, will be an approximately $56 million General Obligation Bond offering that will finance energy and pollution control projects.
Detailed information about each of the sales will be available from the State's web portal, www.BuyOregonBonds.com.
State of Oregon bonds fall into a category of investments known as "municipal bonds," which are debt obligations issued by states, cities, counties and other public entities.  These bonds are used by State and local governments to finance an array of public works projects, including the construction of roads, university and community college buildings, city halls, mass transit systems, prisons and public schools.
The public can order bonds before they are made available to large institutional investors such as mutual funds, banks, and property and casualty insurance firms. The minimum bond denomination is $5,000.
Oregon's overall credit rating is considered stable at AA/Aa2/AA by Standard & Poor's, Moody's Investors Service and Fitch Investors Service.  Oregon has never defaulted on a bond that the State was obligated to repay. BuyOregonBonds.com includes connections to brokers who can facilitate purchases. The state does not sell directly to the public.
Projects that will be financed by the bond sales were approved by the 2009 Legislature.
###