By Oregon Biz Report,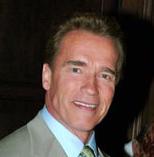 Governor Arnold Schwarzenegger's latest attempt to save California from one of the largest budget deficits in history involves a garage sale.  The Governor promoted the sale as a way to help the state balance its budget, which has topped $20 billion in debt this year.  The sale has many Californians in search of bargains.  Items up for sale include flat screen TV's, laptop computers, office supplies, old desks, used cars, and even confiscated items such as jewelry, a racing bike, a surfboard, and an antique piano.  So far the sale taking place in Sacramento has raised $1 million in revenue.  The state even used the internet to sell items on EBay and Craigslist. One of the most prized possessions the governor listed was an autographed State of California jacket — with a starting bid of $1,000 on EBay.
Is this the beginning of a long laundry list of ways to raise revenue in California?
Some states have another solution.  Instead of giving its citizens bargains, other states are bargaining with each other. Lawmakers in at least nine other states, and countless cities and counties across the country, are engaged in a kind of barter system.  This bargaining allows the state to cut the size of government, split their costs and share services.
For instance, Minnesota and Wisconsin reached a deal in a 130-page report on the services they intend to share.  These services ranged from inspecting amusement rides to making license plates (Minnesota inmates may soon be pressing Wisconsin's endangered-species plates). The two states are also considering buying in bulk, sharing computer systems and swapping intelligence about contracts that could be found at the best rates.
Only time will tell which state's money saving efforts will be the most profitable.