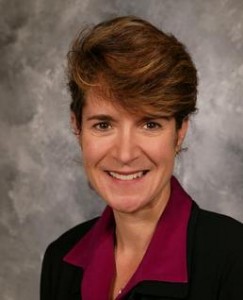 By Jane Dickson
Microsoft West Region General Manager SMS&P group
Pirates aren't just those who wreak havoc on the open seas.  There is another breed of pirate that can do serious damage to your business by violating copyright laws and selling illegitimate, or pirated, software.  A significant percentage of business owners are unknowingly purchasing pirated software.  A white paper recently published by Microsoft titled "The Surprising Risks of Counterfeit Software in Business" indicates that software piracy is becoming a widespread and global problem.  Thirty-seven percent of the 30 midsize companies surveyed by Microsoft had unintentionally purchased counterfeit products.

Purchasing software from a low-cost provider who turns out to be a counterfeiter can be a costly decision.  All business owners participating in the survey who had purchased and installed the illegitimate software were stunned when they realized that they had spent an average of $10,222 (U.S.) for products that were neither licensed nor genuine.
How it happens
Software pirates are savvy.  Highly skilled at creating quality counterfeit software, they carefully mimic fine details of genuine software, including packaging and familiar holograms, and set their prices slightly lower than prices for legitimate software, thus duping well-intentioned purchasers into buying their wares.
To compound matters, purchasers often don't take the time to verify that the software they  have just purchased is genuine, but instead download and install it on their business' computers.  Some pirated software is altered to infect a business' network with spyware and malware, which can cause a host of problems such as data loss, legal penalties, financial consequences, prolonged downtime, identity theft and loss of customer confidence.
A plan for protection
Though the risks of counterfeit software can be overwhelming, protecting your business from pirated products doesn't need to be.
Stay true to reliable vendors when purchasing software.  While unfamiliar Web sites might offer software at a "pretty good" price, these deals often are too good to be true.
Also, establish processes that will help you evaluate the software you have purchased and determine where it is running.  The following free, educational tools are available to help you:
•    Identify before you buy – How to Tell Web site features an extensive gallery of high-quality, mid-quality, and low-quality counterfeit software packaging examples to help customers identify counterfeit products.
•    Check the software you are running – The Genuine Microsoft  Web site offers free genuine validation checks for your copies of Microsoft Windows or Office.
•    Learn about the software you have implemented in your business – For companies that have up to 250 computers, the Microsoft Software Inventory Analyzer (MSIA) helps determine what Microsoft software is installed on computers within the business. The tool scans the network and generates a report for the business to review; the data from the report is not relayed to Microsoft and remains completely confidential.
If you realize that your business is operating counterfeit software, it is important to act quickly.  Reporting suspected violations helps stop this illegal and damaging activity.  Many IT vendors, including Microsoft, provide resources that can help customers who have unknowingly purchased fake software.
As always, the best defense is a good offense.  Be proactive in educating yourself on issues of software piracy and you'll save your business from a pricey mistake.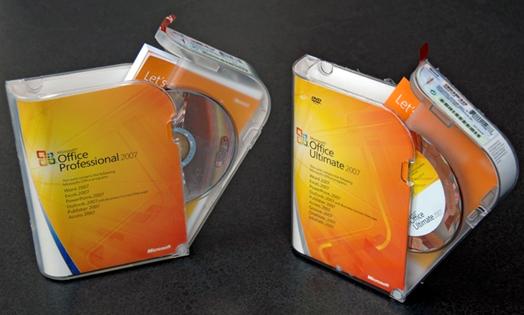 Figure 1 – Could you tell the difference? Genuine Microsoft Office on the right
About the author:  Jane Dickson is the West Region General Manager for Managed Partners of Microsoft's Small and Mid-market Solutions and Partners (SMS&P) group.  For more free technology tips and other valuable information, visit http://www.microsoft.com/midsizebusiness/default.mspx.