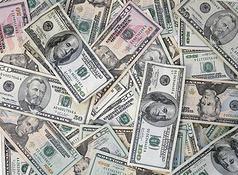 Oregon Treasury sells $737 million in short-term notes in July for bargain-basement rate of .47 percent

State Treasurer: SALEM – Oregon continues to be viewed as a responsible money manager and a sound credit risk – and that is saving money for taxpayers.This month, the Oregon State Treasury sold $737 million in "tax-anticipation notes," which is functionally a short-term loan that allows the state to meet its cash-flow needs until the next round of taxes is collected.

Those notes earned the highest-possible rating from credit-scoring firms, which is a reflection of industry confidence in Oregon's fiscal responsibility and the state's ability to repay the notes – even in these tough economic times, said State Treasurer Ben Westlund.
The scores were MIG1 by Moody's, F+ by Fitch, and SP1+ from Standard & Poors. Those are the highest short term ratings from each of the big three credit evaluation firms. At the time of sale on July 22, the notes earned a .47 percent yield – which means the state's borrowing cost will be a paltry .47 percent a year.
"Oregon takes sound financial management very seriously, and these scores show that our responsible budgeting and our balance sheets are being noticed," Westlund said. "Thanks to Oregon's ethic of responsibility, the State Treasury is able to save Oregonians millions by negotiating these amazingly low rates."
The tax anticipation notes will be repaid before the end of the 2009-11 biennium. For more data about Oregon's bond activity and debt management efforts, visit BuyOregonBonds.com.
###