White House economists see increasing unemployment for the next 12 months
By Dr. Eric Fruits,
Oregon Economist
EconInternational,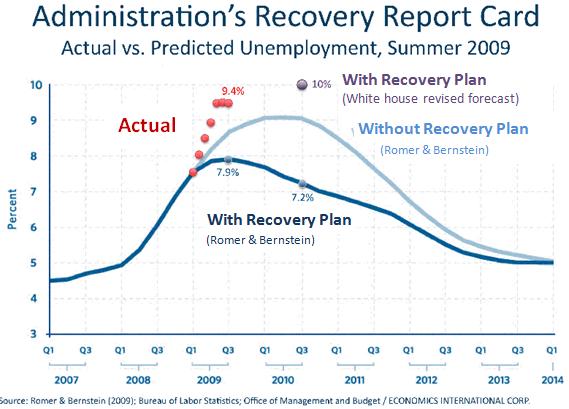 The White House budget office has released its latest economic and fiscal projections. It predicts the largest deficits since World War II and increasing unemployment. The White House unemployment prediction highlights the impotence of the stimulus package passed earlier this year. As the figure above shows, at the time, the administration predicted that the stimulus would have halted job losses by the middle of this summer.

Instead, the latest White House projections predict increasing unemployment until the middle of next year, where it will peak at 10%. This means that another 988,000 workers will lose their jobs over the upcoming year.
Read more: