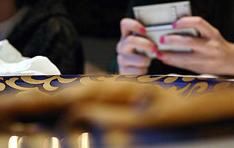 This lawsuit could have a huge impact on tech savvy Oregon employees.  A paycheck may be waiting for you.
By Oregon Business Report
You're on vacation; you take your work issued phone with you.  You want to see how things are going, so you check your email.  You want to do it not expecting to be paid but just for piece of mind so you have an idea what you're facing when you go back to work.
You may end up being paid for you time.  According to the federal Fair Labor Standards Act (FLSA), hourly non exempt employees must be paid for work performed "off the clock," even if the work is voluntary.  Passed in 1938 the Act did not foresee a world with smart phones, the internet and technology that blurs the line between work and leisure.

T-Mobile USA Inc. was sued last month by three current and former employees, claiming they were required to use company-issued smart phones to respond to work messages after hours without pay.
T-Mobile is not the first company to run into problems with the FLSA.  In 2007, WalMart reached a $33 million settlement with the Department of Labor in a case that involved uncompensated overtime hours.  The focus of that case was around "vulnerable times," time before and after shift, time during meal periods and while employees were attending staff meetings and compensable training sessions.
Hours worked "off the clock" include all the time during which an employee is required or allowed to perform work for an employer, regardless of where the work is done, whether on the employer's premises, at a designated work place, at home or at some other location. For employers having an "off the clock" policy is not enough.  The employer has the power to enforce the policy and must make every effort to do so.
The FLSA "off the clock" rules apply to covered, nonexempt employees.  Some employees like managers and highly compensated employees are not subject to the rule.