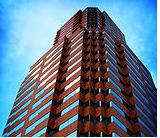 Oregon Media Suffers from Recession
By Oregon Small Business Association,
As the nation faces one of the worst recessions in its history, media groups feel the affects of lowered spending.  The owner of Portland's channel 6 KOIN TV station entered chapter 11 bankruptcy proceedings in Delaware, under a financial restructuring plan with debt holders.  In addition, Los Angeles-based New Vision Television, which also owns KBNZ in Bend, will eliminate $400 million in debt and guaranteed obligations and obtain $30 million in new financing.  Both companies deny that the bankruptcies will affect local TV stations.

Yet, TV stations are not the only form of media impacted by the recession.  Macy's Department Store cut its spending on print media in half since 2005, bringing its $1.2 billion spent in 2005 on newspaper advertising down to $583.3 million in 2008.  Since Macy's has 12 stores in Oregon including four in the Portland area, the state's print media must deal with Macy's reduced spending.
Twenty-three of the twenty-five largest newspapers in the country have had circulation losses over a six month period in 2008.  The Oregonian's weekday circulation dropped 8.45 percent statewide during this time.  Fred A. Stickel, a publisher of The Oregonian, announced a voluntary buyout program for employees with at least five years of service.  Stickel said the Portland newspaper's workforce would be reduced by a minimum of 100 full-time positions and an unspecified number of part-time positions, because of a "deteriorating financial picture."
Even Nike, one of the world's biggest sports marketers, is considering cutting its marketing budget to reduce expenses and avoid the affects of the recession.  The company that originated in Eugene, is turning toward viral marketing, a type of marketing that depends on social networks, e-mail messages and word of mouth.  "They're still using their brand power and big, marquee endorsement contracts," said Shaw, a financial analyst at Stifel Nicolaus. "But instead of coming up with an expensive TV campaign, they came up with something that people are watching on YouTube. It's more bang, less buck."
As businesses look for alternative marketing strategies, the media must face budget cuts, layoffs, buyouts and much more.  Only time will tell if the media will ever recover from the devastating affects of lowered spending.