October 1, 2014 --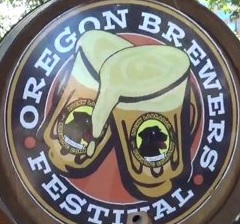 By Oregon Brewers Guild
A recently completed study estimates the economic impact of the 2014 Oregon Brewers Festival (OBF) at $32.5 Million, a 3.8 percent increase from the 2013 festival.
Jeff Dense, Professor of Political Science at Eastern Oregon University, and a team of students and volunteers administered 759 on-site interviews at this summer's 27th annual festival from July 23 to 27.
The analysis utilized IMPLAN (IMpact Analysis for PLANning) data and software package to estimate the economic impact of the festival on Multnomah County. The 2014 OBF generated an estimated $20.9 Million in direct, $6.1 Million in indirect (additional input purchases made by local businesses) and $5.5 Million in induced (expenditures by employees from wages paid by companies in direct contact with tourists) economic impact.

Print This Post
Email This Post