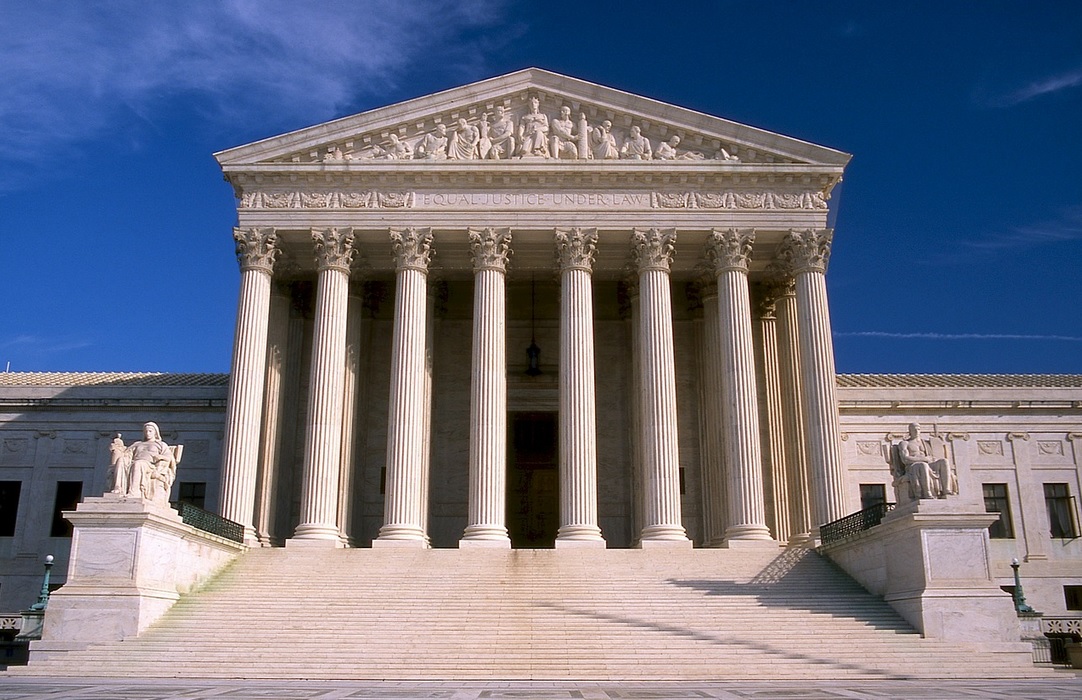 [2]
By Naomi D. Johnson & Benjamin P. O'Glasser
Bullard Law [3]
NW Law Firm
The U.S. Supreme Court announced its intent to decide whether gay and transgender employees can assert claims against employers for alleged discrimination on the basis of "sex." The Court has agreed to hear Bostock v. Clayton County, Georgia, Altitude Express v. Zarda, and R.G. & G.R. Harris Funeral Homes Inc. v. Equal Employment Opportunity Commission, three cases addressing whether Title VII's protection against discrimination on the basis of "sex" extends to bar discrimination against employees on the basis of sexual orientation and/or gender identity.
Title VII of the Civil Rights Act of 1964 forbids employment discrimination "because of … sex." However, it does not explicitly reference either sexual orientation or gender identity, creating ambiguity over whether gay and transgender employees are subject to protection under federal law. By contrast, Oregon and Washington state laws protect against discrimination on the basis of sex, sexual orientation, and gender identity.
In Bostock, a child welfare services coordinator filed suit against his former employer after he was terminated for alleged improper conduct, arguing that he was fired because he was gay, in violation of Title VII. The district court dismissed his lawsuit, ruling that Title VII does not protect against discrimination on the basis of sexual orientation. The Eleventh Circuit affirmed that decision in 2018, holding that it was bound by prior circuit precedent which held that discharging someone because they are gay is not prohibited by Title VII. The court appeared to indicate that it might have reached a different result when it said that it could not overrule its own precedent, "regardless of whether we think it was wrong, unless an intervening Supreme Court or Eleventh Circuit en banc decision is issued."
Similarly, in Altitude, a gay skydiving instructor sued his former employer, alleging he had been terminated for being gay as a result of sex stereotyping, in violation of Title VII. As in Bostock, the district court granted summary judgment to the employer on the plaintiff's Title VII claim. However, the Second Circuit reversed, holding that Title VII's prohibition against sex-based discrimination extends to discrimination on the basis of sexual orientation, including gender stereotyping. Significantly, in rendering its decision, the court reversed a nearly 20-year old Second Circuit precedent that had held otherwise. (Plaintiff also asserted New York state law claims of sexual orientation discrimination that he lost at trial prior to his appeal.)
In R.G. & G.R., the plaintiff, a funeral home worker, alleged she was terminated after informing the defendant-employer that she intended to transition from male to female and would, consistent with this, represent herself and dress as a woman while in the funeral home. Following an administrative complaint, the EEOC filed suit, alleging that the employer had violated Title VII both by: (1) terminating the plaintiff's employment on the basis of her transgender or transitioning status and her refusal to conform to sex-based stereotypes; and (2) administering a discriminatory clothing allowance policy that provided dress-code appropriate clothing to male employees with no such similar allowance to female employees. The lower court dismissed the EEOC's claims at summary judgment. The Sixth Circuit reversed in part, concluding that Title VII's ban on discrimination because of sex necessarily includes a ban on discrimination based on gender identity. It found that the EEOC's allegations should have been allowed to proceed to a jury trial.
Together, these cases illustrate the confusion that the courts have created for employees and employers by issuing conflicting interpretations of the language of Title VII. For example, absent state law to the contrary, LGBTQ employees in Alabama, Florida, and Georgia (Eleventh Circuit) are not protected under Title VII while employees in Connecticut, New York, and Vermont (Second Circuit) and Kentucky, Michigan, Ohio, Tennessee (Sixth Circuit) are. Further adding to the confusion is the federal government's conflicting positions on the issue. The EEOC and the Department of Justice filed briefs on opposite sides in Altitude: the EEOC argued that sexual orientation is "by definition, discrimination 'because of…sex,'" in violation of Title VII; in contrast, the DOJ argued that "[t]he essential element of sex discrimination under Title VII is that employees of one sex must be treated worse than similarly situated employees of the other sex, and sexual orientation discrimination simply does not have that effect."
This week's development means that the U.S. Supreme Court may resolve some of the confusion. It will hear argument on these cases in its fall term, with a decision expected by June 2020. We will be monitoring the case and decision for how the Court resolves the tension between the states, different parts of the federal government, increased national conversations about and awareness of LGBTQ diversity issues, and the national perception that the Court itself has become more conservative.
The Supreme Court's decision to hear these cases should prompt employers to examine whether they are in compliance with existing employment discrimination laws. Oregon and Washington employers should continue to comply with state laws that prohibit discrimination on the basis of sex, sexual orientation and gender identity, recognizing that their state laws appear to be ahead of a growing national trend.
If you have any questions about federal or state employment discrimination laws, or if your organization would like assistance in assessing its practices, please contact Bullard Law.
Content ©2019, Bullard Law. All Rights Reserved.