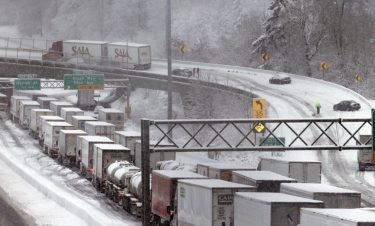 [2]
DeFazio Announces Emergency Relief Grants for Oregon Roads Impacted by Natural Disasters
Ranking Democrat on the House Committee on Transportation and Infrastructure Peter DeFazio (D-OR) announced that the United States Department of Transportation (DOT) has awarded $2.6 million in emergency relief grants to rebuild and repair roads in Oregon impacted or destroyed by natural disasters, severe winter storms, and flooding. The grants come two weeks after DeFazio sent a letter to DOT Secretary Elaine Chao urging her to distribute funding and reduce the backlog under the Federal-aid Highway Emergency Relief (ER) program.
"Two weeks ago, I urged the Secretary of Transportation to immediately sign critical Emergency Relief grants that have been inexplicably stuck in the DOT bureaucracy for months. These non-controversial grants will help States and Federal land management agencies rebuild roads impacted by severe storms, flooding, and wildfires. I am happy to announce that these grants have finally been signed, and that over $2.6 million will flow to fix roads in Oregon destroyed by past natural disasters. Despite this release of funding, there is still a massive backlog in Federal-aid highway repair and recovery needs from past disasters, and I will continue to push Congress and the Administration to address it," said DeFazio.
The Oregon Department of Transportation will receive $750,000 and Federal land management agencies will receive $1.87 million to repair and reconstruct roads in Oregon impacted by past natural disasters.