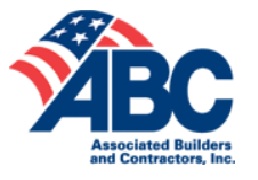 [5]By Associated Builders and Contractors [6],
Associated Builders and Contractors (ABC) slammed the flawed Fair Pay and Safe Workplaces final rule, commonly referred to as "blacklisting," released  by the Federal Acquisition Regulatory (FAR) Council. The rule, which was accompanied by a guidance document from the U.S. Department of Labor and a White House amendment to Executive Order 13673, will increase costs for taxpayers, threaten the livelihood of millions of Americans who work for responsible federal contractors and cripple the federal procurement process with needless uncertainty, delays and litigation.
"FAR's flawed blacklisting final rule will create a murky and needlessly subjective procurement process that will result in fewer qualified and responsible contractors bidding on federal contracts," said ABC Vice President of Regulatory, Labor & State Affairs Ben Brubeck. "Upon initial review, it appears that rather than working toward improving the federal government's existing suspension and debarment system, the administration has finalized a proposal that is duplicative and cumbersome and will result in less competition for taxpayer-funded contracts. The final rule fails to address key concerns raised by ABC and other stakeholders during the comment period that would boost small business participation and promote awarding contracts based on merit to responsible firms that can deliver the highest quality product at the best price."
ABC members have performed more than half of all federal government construction contracts exceeding $25 million since 2009.
"ABC supports a level and transparent playing field for federal contractors and believes unethical firms should be held accountable," said Brubeck. "However, our initial concerns regarding the proposal's stripping of due process rights while also adding unwarranted uncertainty by empowering bureaucrats to subjectively pick winners and losers in the federal contracting marketplace remain. ABC will continue to explore every available avenue, including the judicial system, to protect taxpayers, contractors and their employees, whose livelihoods rely on a fair procurement system, from this overreaching policy."
ABC has consistently opposed the blacklisting proposal since the White House issued the Fair Pay and Safe Workplaces Executive Order 13673 issued on July 31, 2014. Specifically, ABC has:
– Supported legislative efforts to protect taxpayers and contractors from the policy
– Participated in a June 15, 2016, meeting with the Office of Information and Regulatory Affairs to express concerns with the proposals
– Submitted comments in August 2015 urging the withdrawal of the FAR and DOL proposals along with more than 300 member companies
– Joined 19 other business trade groups in sending a Nov. 6, 2014, letter to DOL Secretary Thomas Perez and Director of the White House Domestic Policy Council Cecilia Muñoz requesting the president withdraw the executive order
– Spoken against the executive order in an Oct. 13, 2014, White House listening session hosted by Secretary Perez, Director Muñoz and Deputy Director at the Office of Management and Budget Beth Cobert.
For more information, visit abc.org/blacklisting.