Oregon Employment Department,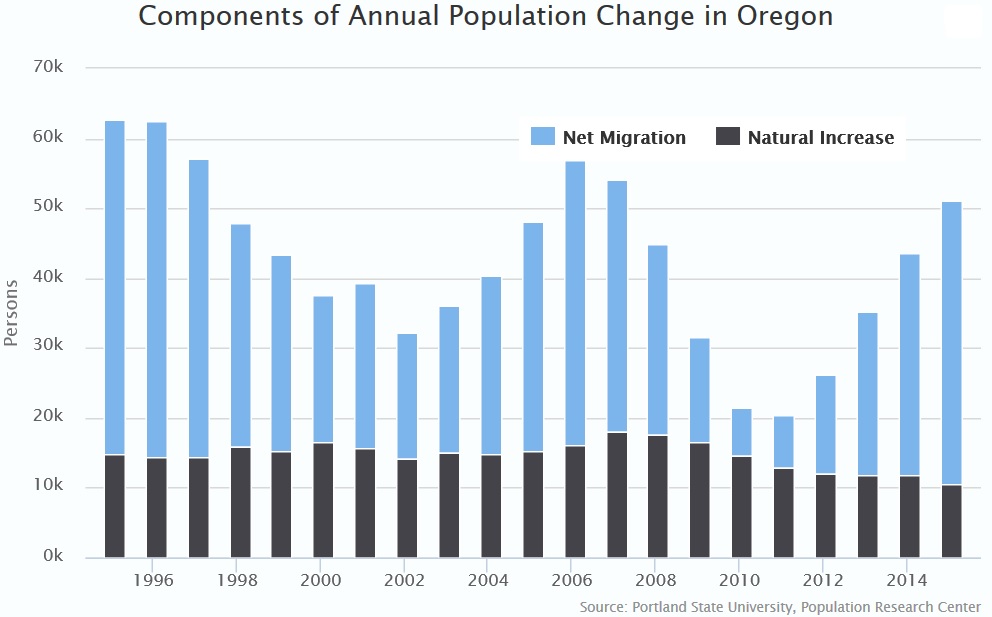 [2]
In 2015, Oregon's population increased by 51,100, surpassing the mark of 4 million residents. This marked growth of 1.3 percent over the year. A lot of Oregon's population increase was due to net migration, which at 40,600 people was the largest net migration since 2006. Natural increases contributed 10,500 to population growth, which may be the smallest natural increase since 1973.
A positive value of net migration means more people moving into an area than leaving it, while a negative value of net migration indicates more people leaving an area than moving in. An area naturally increases in population if more births than deaths occur in a given year.
From 2010 to 2015, Oregon's net migration gain was 120,000, which made up about 65 percent of the population gain. The net migration gain in metro areas of the state was 105,100, which accounted for 88 percent of total net migration gains in the state. Since 83 percent of Oregonians live in a metro area, this gain suggests the share of Oregonians living in metro areas is increasing slightly.
While metro areas in Oregon grew 5.3 percent between 2010 and 2015, rural areas grew only 2.2 percent. In some cases, counties saw a decline in population. Declines can occur due to losses in both natural growth and net migration, or one of the two factors outweighing the other.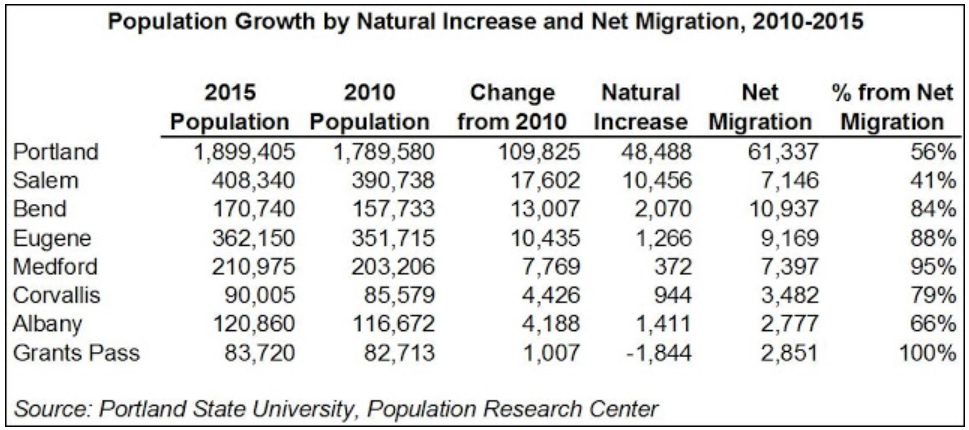 [3]
To learn more about the counties experiencing population declines, read Employment Economist Felicia Bechtoldt's article "Oregon's 2015 In-Migration Was the Highest Since 2006". [4]