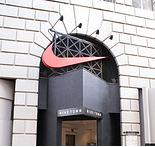 Nike facing stiff competition from Adidas
By Oregon Small Business Association
When Nike's shirt deal with the London club Arsenal expires in 2013-4, the German manufacturer Adidas is hoping to lure Arsenal away with a kit-supply bid that will at least double Arsenal's $21 million annual profits. According to the Telegraph, Arsenal fans buy 800,000 shirts every year, which makes them Nike's third-largest European soccer customer after Manchester United and Barcelona.
Arsenal has worn Nike kits since 1994. Before that, they had an 8-year contract with Adidas.
Nike also has a 13-year contract with Manchester United that will expire in 2015. Last month, United announced that when its contract expires, it will seek a more favorable contract or take its business elsewhere. Last year, United reported retail sales of $54.7 million.
"We continue to believe that there will be an opportunity to reset our existing deal with Nike to market rates," United's executive vice chairman Ed Woodward said on a conference call with analysts, according to Bloomberg. "There have been many changes to the world of football since this deal was negotiated in 2001."
One of those changes is the emergence of new soccer-apparel manufacturing companies such as Kitbag Ltd., Warrior, and Under Armour. "The clubs now have more options and can drive up the sports marketing fee they are getting from the brands," Andy Anson, United's former commercial director, told Bloomberg.
In June, Nike announced that for the first time, its soccer-related sales hit $2 billion.
Though Arsenal and United are expected to look for better deals with Nike, the Portland Business Journal says, "The chance of Nike losing either is still remote."
For more details, see here