By Oregon News Note,
Verizon does the best among Portland's cellular carriers, says a new report from RootMetrics, a cellular data-gathering agency. The city has been tested three times over the past twelve months, and a few helpful facts have emerged.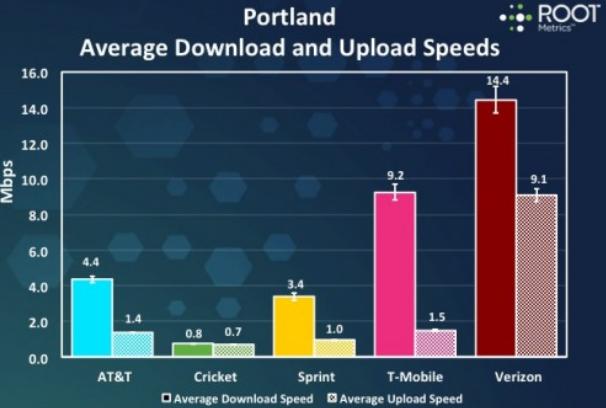 T-Mobile and Cricket have both increased upload and download speeds since last August. T-Mobile more than doubled their download speed to 9.2 Mbps from 3.8 Mbps, while Cricket doubled their average download speed to 0.8 Mbps and raised their upload speed to 0.7 Mbps from the 0.1 Mbps it was at a year ago. Sprint and Verizon's average download speeds decreased slightly, however.
Verizon dropped the fewest calls and sent text messages fastest, however, and so got the overall high score of 97 and five stars.