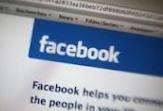 By Guest Opinion,
Catching everyone by surprise, Facebook co-founder Eduardo Saverin renounced his I.S. citizenship at the start of Facebook's IPO. It is believed that Eduardo Saverin did it to save on taxes as Saverin owns 4% of Facebook. The move is not helpful in light of Facebook reaching for a double digit billion dollar IPO.
A statement from Saverin's spokesman  said, "Eduardo recently found it more practical to become a resident of Singapore since he plans to live there for an indefinite period of time."A recent profile on Eduardo Saverin by the Wall Street Journal details how Saverin has been living the life of a billionaire entrepreneur, local investor and nightlife king in Singapore. Here is what the Wall Journal had to say on his celebrity status in Singapore.
"Mr. Saverin is regularly spotted lounging with models and wealthy friends at local night clubs, racking up tens of thousands of dollars in bar tabs by ordering bottles of Cristal Champagne and Belvedere vodka, according to people present on these occasions….In Singapore, Mr. Saverin is a Kardashian-like figure, with scores of fans hoping for a sighting. Local websites have set up forums with threads entitled "Where does one meet Eduardo Saverin in Singapore?" Bloggers and journalists have written long posts after spending mere seconds with the billionaire.Singapore's Tatler, a society magazine, added him to its "300 List," which celebrates the biggest power players here…"
It also must be noted that Saverin is Brazilian born and came to the United States in 1992 and became a citizen in 1998.