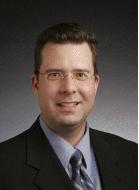 New study: A right-to-work law in Oregon would give a big boost to employment and incomes
By Dr. Eric Fruits, Oregon economist
EconInternational
In Oregon, employers can have an agreement with unions that make union membership—and the payment of union dues—an employment requirement. Refusal to stay in the union or to pay dues can result in termination.
Right-to-work laws provide job seekers the right to work for an employer whether or not they choose to join the union. Twenty-three states have right-to-work laws, with Indiana enacting its legislation yesterday. Research has found that as a group, right-to-work states have enjoyed more rapid employment growth, better job preservation, and faster recoveries from recession.
A recently released study from Cascade Policy Institute examines the impacts right-to-work legislation would have on Oregon. The study is consistent with the vast majority of peer-reviewed research in finding that if Oregon were a right-to-work state, we would see improved employment and income growth. For example, if Oregon enacted right-to-work legislation this year, in five years, the state would have 50,000 more people working than if it maintained the status quo. Similarly, in five years, Oregonians would have $2.7 billion more in wage and salary income by enacting right-to-work legislation.