Consumer Reports: Nice & Naughty business list
Consumer Reports has released their 2011 Christmas list of Nice and Naughty Businesses for consumers during their Holiday shopping.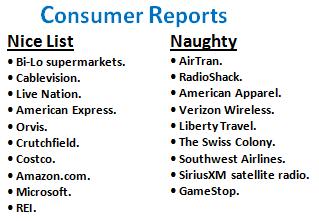 Below is a video interview by Ann Curry with Consumer Reports on their list.
Visit msnbc.com for breaking news, world news, and news about the economy
See Consumer Report's Christmas Naughty and Nice  detailed list here.