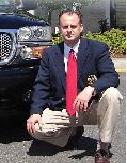 [1]By Jose Mesa
José Mesa Auto Wholesale, LLC [2]
It takes a lot to get a cars average up to 54.5 MPG. This is a huge increase from where we are today and to put it into perspective that is about double. We all want better fuel economy but getting there is not always easy and it surely costs money. It was estimated that it will be about $2100 more. This is not $2100 more than 2011 dollars but $2100 more than 2025 dollars. By that point this car could be $30K, $40K or even $50K! Whatever it may be it sure sounds expensive to me and it will more than likely be expensive to most car buyers too! In the end it is the consumers that always pay the tab!
At the announcement this week there were the thirteen major car companies present that produce ninety percent of the vehicles. The CAFE average is only for cars because trucks are not included in this average. This is how the sport utility vehicle (SUV) became so popular since they could be built outside of these standards. There very well could be many new truck like vehicles introduced that do not comply with these standards but still help car companies profit. Most of these fuel efficient vehicles do not make a profit and are only there to average out these CAFE standards as mandated by the US Federal Government.
Obama said that "This agreement on fuel standards represents the single most important step we've ever taken as a nation to reduce our dependence on foreign oil". This statement sure got the attention of Jack Nerad who is the executive editorial director and executive market analyst from Kelley Blue Book. He quickly replied by saying "While it seems that there is something in the proposal for each of the big, organized constituencies – environmentalists, domestic car companies, union labor – one group has been largely ignored – the American consumer".
As Americans we are often ignored but one thing is true and that is we will have to work longer and harder to be able to afford a basic automobile. You have just over a decade before you will have to drain your bank account so start a savings plan today because you are going to need it in order to afford that 2025 model car!
This article was written by José Pinomesa who is the owner of José Mesa Auto Wholesale, LLC. JMAW is a retail auto dealer in Portland who has been selling new and used cars and trucks since 1992. For more information please visit www.josemesa.com.