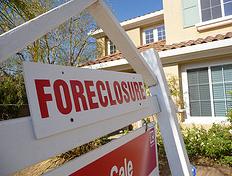 [5]Flopping Houses leads to Real Estate Fraud
By Oregon Small Business Association [6]
"Buy low, sell fast" is an increasingly popular tool to make quick cash in a slow real estate market.  The tactic is called Flopping and it is growing in popularity.  It is also considered real estate fraud.  The National Association of Realtors estimates that 12 percent of existing home sales are short sales and among those 1% are Floppings, potentially costing lenders $50 million this year.  Later this summer two Connecticut real estate agents will be in federal court to be sentenced for "Flopping".  Flopping houses is essentially the opposite of "Flipping", where the property's value is deflated and then sold for the true value.
Flopping occurs when a real estate agent, investor or homeowner persuades a lender to sell a house on short sale for less than the balance of the loan.  The seller, who already has another buyer lined up who will pay more for the house, quickly makes another sale for a profit.  The seller does not disclose that there were other buyers who were willing to pay more. The lender takes a loss on the sale.  Real estate fraud occurs by omission when the seller or agent fails to notify the bank of the higher offer.
A short sale is essentially a "pre-foreclosure", where the owner has not yet gone into foreclosure and still owns the property.  The lender agrees to take a small loss on the property to avoid foreclosure, which is more costly for the lender.  Freddie Mac, the mortgage finance company along with the FBI and the California Real Estate Department believe that this scheme is spreading due to a slow housing market and no shortage of homeowners who have lost value on their homes and owe more than their properties are worth.  The "Home Affordable Foreclosure Alternative Program" encourages lenders and homeowners to close on short sales by offering as much as $3,000 in incentives. Unfortunately, it seems the program lacks sufficient anti-fraud protections.