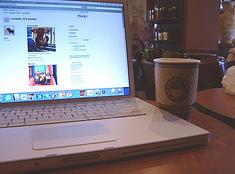 Flash Cookie changes how marketers can track users online
By Oregon Small Business Association,
Marketers have a fresh, new tracking tool to follow you online and it's tougher to beat.  In the past, the best way to preserve online anonymity is to delete your cookies, the bits of computer code embedded in Web browsers that remember the sites you visit and is a pinpoint marketing tool for business. Each action you take online draws a sharper and more useful profile of you. In the past, this crumb trail is erased by simply going to a browser's "Tools" menu and clicking "clear recent history" or "delete cookies".  Meet the "Flash cookie."  With "Flash cookie" this is no longer the case. It acts like a hard drive, storing data online and not on the browser, so it won't be erased when consumers clear cookies.
The Federal Trade Commission isn't amused. Chairman Jon Leibowitz is contemplating rules that would penalize companies that track consumers without consent or adequate transparency. His rationale: If people delete cookies, there's a reason. Congress may also step in. Rep. Rick Boucher (D–Va.) is writing a bill requiring companies to notify users about online cookies and ad targeting.
Marketers argue there's no need to worry. "The industry has provided many ways to opt out of tracking," says Michael Zaneis of the Interactive Advertising Bureau. The IAB recently launched a public service campaign, featuring "advertising is creepy" ads that link to directions on clearing a browser.
The fight could end before it begins. Adobe, the world's largest maker of design and content-sharing software, says 2010 editions of Flash will feature a "private browsing mode" to let consumers troll the Web without having their actions recorded.
To crush Flash cookies, the paranoid need not wait. Right-click (or control-click on a Mac) in any Flash application (such as a YouTube video) running in your browser. The "Advanced" button in the "Privacy" tab will take you to more information on how to change your settings and turn the cookies into crumbs.