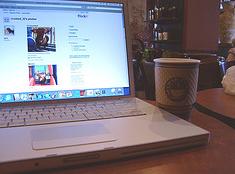 From Oregon Small Business Association,
Two different studies this year exposed serious problems in the computer repair industry which often goes unquestioned by many businesses.   The Wall Street Journal did a secret study with in-store computer repair being offered by big box chain stores.   Sky News did a hidden study that measured honesty and privacy concerns with the repair industry.   Both studies showed terrible results.
Staples and Office Depot have rolled out their own massive computer tech services campaign with the successes of Best Buy's Geek Squad.   The Wall Street Journal criticized these stores as not the best place to start.  Their study concluded that a connection with a corporation doesn't necessarily translate to efficiency and reduced costs.
At Staples, they were plagued with slow service, conflicting information and it took four trips to the store before the "Easy Tech" announced the computer couldn't be fixed.  
At Best Buy's Geek Squad, the technicians gave a complete report within a day evaluating and explaining the costs and options. Unfortunately, it cost $70 to learn that there was a bad hard drive and it wasn't cost efficient to salvage the computer.
At Office Depot, they were given a computer requiring a minor fix and this small job ended up costing $200.   Office Depot was complimented for their speed of repair but had doubts about the qualifications of the technician (who was selling the office chairs the week earlier to the study researchers).
A study in Businessweek found that PC technicians aren't always as honest as we may think.   When British TV's Sky News and PC Pro magazine loosened a memory card in a computer and took it to six different repair shops, they received different responses.  All the technicians quickly discovered the lose chip and all but one said extensive repairs were necessary.  Two of the six technicians viewed some of the photos on the computer, and one tried to copy them on a USB drive.  To their credit, one store actually put the card back in place and told the customer there was no fee.   Having only one repair business that proved honest and effective is an unsettling statistic.
To better drive the point home further,  the State of California's last month was faulted for their computer upgrade project being over-budget by $300 million.  The project is expected to be caught up in years of delay as well.
In the business world it is tempting to dump money into computer repair to achieve a quick fix.  The hidden tests demonstrate that it may cost you more time and money in the long run without proper accountability and oversight.