October 31, 2012 --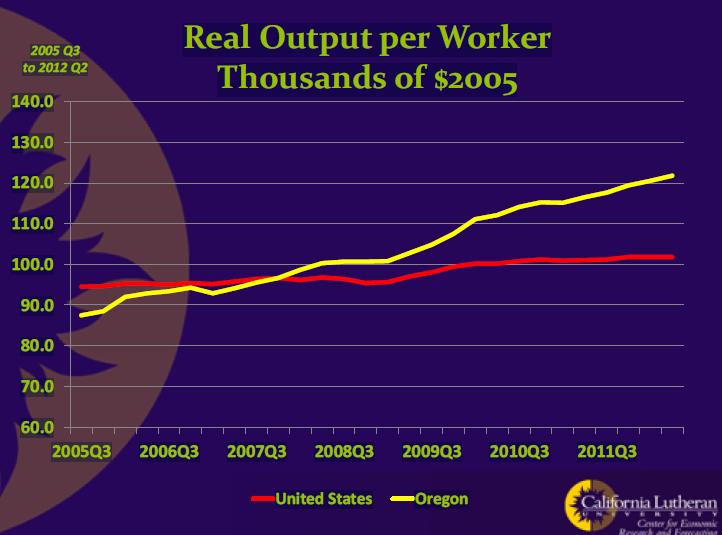 By Bill Watkins, Oregon Economics
California Lutheran University
Oregon's economy has continued its bipolar pattern. Output, Gross Product, has shown strong gains, while job have been far weaker. In fact our most recent data show that Oregon lost 7,900 jobs in September, or almost a six percent annual job loss rate. This represents the largest job loss since the depths of the recession in 2009. Even worse, these job losses occurred at a time when thousands are building Intel's new $3 billion Hillsboro research facility.
Unfortunately, September's job losses were broad based. Construction, non-durable manufacturing, professional and business services, and government each lost over 1,000 jobs in September.
Read the full article and discuss it »